There is no doubt that keyboard plays a very important role while playing computer games. What keyboard you use always decides how your gaming experiences is.As we all know,many people always use the mechanical keyboard to play games.But do you know the reason why they like the game mechanical keyboard?Let me tell you.
Firstly,we should know the distinctions of their constructions between membrane keyboard and mechanical keyboard.
An ordinary membrane keyboard consists of two membrane circuits and a silicone pad covered with a silicone bowl. Pressing the keys (silicone bowl) turns on the membrane circuit at the corresponding position, so as to form corresponding instructions.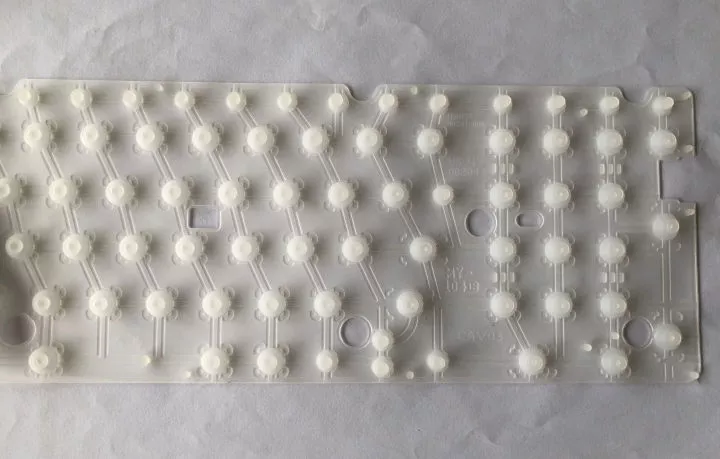 During the pressing process, the finger exerts pressure on the keys, and at the same time, the keys also have a reaction force to the fingers. Because the thin-film keyboard is relatively thin, the height of the corresponding silicone bowl is relatively low, and the keystroke is short. During the pressing process, the fingers will bottom quickly Without any cushion, almost all reaction forces are directed to the fingers, which in the long run causes fatigue in the hands.
The mechanical keyboard is composed of separate shaft and PCB boards, and each shaft is composed of a spring and a shaft center, which are essentially switches that are independent of each other.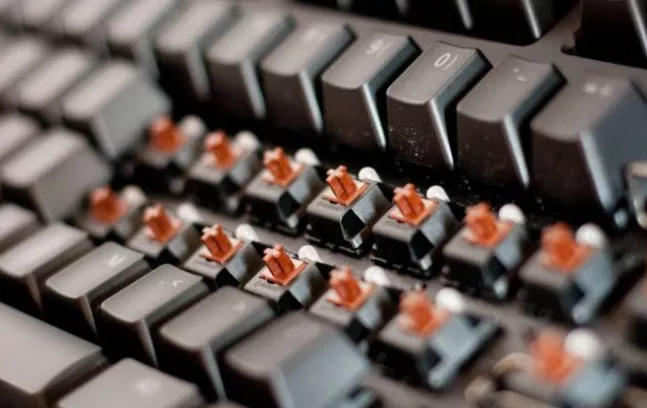 In terms of keystroke, the traditional black, blue, brown, and red shafts have a stroke of 4mm, which is a lot longer than most film keyboards. At the same time, because of the spring inside, the spring plays a key role Buffering effect, helping the fingers share more reaction force during the rebound process, delaying the finger fatigue problem under long-term typing.So,this is the first advantage of the mechanical keyboard.
The second advantage of the mechanical keyboard is:all keys no conflict.
As you know,many games need a lot of key combinations at the same time.The mechanical keyboard support us to do some complicated operations without conflict.You know,many mechanical keyboards have Windows key lock function,such as DIERYA,DUCKY.
You don't have to worry that if you press the WIN key,the game will be out of your control.So we don't need to worry about the wrong operations which will cause the game defeated.
Third advantage, at present, the durability of common shafts is more than 50 million times, that is, a single shaft can ensure stable performance of more than 50 million times, and the feel is very stable.You can use different shaft to get different experience,if you want.Each key of the mechanical keyboard supports individual maintenance.And you can change the broken shaft by yourself.